For its 2022 edition, the Street Art Parc in collaboration with the Chateau de Candes offers to welcome artists in residence from May to August in the village of Candes Saint-Martin.
You are: Visual artist, Graffiti artist, Sculptor, these residences are made for you.
In a unique setting combining tradition and modernity, we offer artists the opportunity to meet and create together.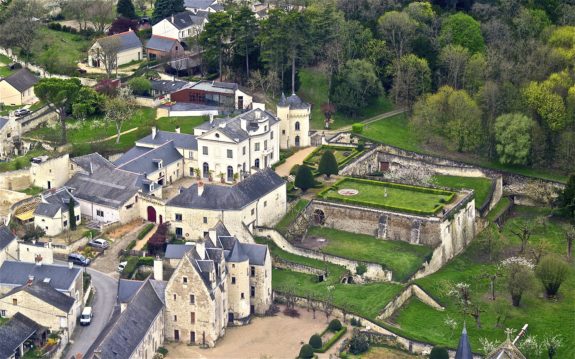 In association with the artists in permanent residence, "the Fire Nomads", we invite you to come and enrich the Street Art Park with new works and creative workshops.
What we offer:
A unique place to create, Many spaces to exhibit your creations indoors and outdoors and a finincial compensation for the materials necessary for your creations.
Artists in residence will be accommodated with access to the château's swimming pool.
What do we expect from artists:
1. Come in residences of one to two weeks, propose a creation during their residence and present it in the park:
The works will be exhibited permanently in the park, A variety of canvas are available and can be created according to the needs.
2. Meet visitors during opening days by offering initiation workshops.
3. Be respectful of the place and collaborative with other artists. It's not a party place, but a space for work and creation.
This year's Theme is Confluence:
Like the confluence of the Loire and the Vienne which faces the village of Candes Saint-Martin, this year is under the sign of meeting and mixing. Techniques, styles, supports, inspiration, culture, there are many creative paths.
The proposals for residences and creations must be thought out in this direction. Interactive, meeting visitors and making them want to participate. Transversal, mixing techniques and creating unexpected collaborations.
As part of this edition we will create a performance space in the park, with benches, a refreshment bar and an outdoor natural stage.
All creative proposals to make this place welcoming and warm are welcome (woodwork, work with fabrics, light effects, signage, etc.).
We will also create accommodation for artists in small caravans set up in the park. These will also be base for creations.
Who are your hosts?
The "Fire NoMads" is a Franco-Chinese duo of multi-disciplinary artists.
Fire artists and stilt walkers in China from 2012 to 2022, they are also passionate about juggling, contact improvisation and more generally everything related to danced and juggled movement.
They are also organizers of Dali Flow Fest 2018/19 and Dali Contact Festival 2021.
They will welcome the artists and will host the "Nocturnes" throughout the summer.
Discover their creations and events on http://www.firenomads.com
If you wish to participate, send your application files to firenomads@gmail.com until February 28th.
Each file must include:
– Number of participants.
– Introduction of the artists with link to photos and video of past creations, website, instagram…
– Desired date and duration of the residency.
– Creation proposal.
– Budget necessary for the creation.
Hoping to welcome you soon and together, come together!